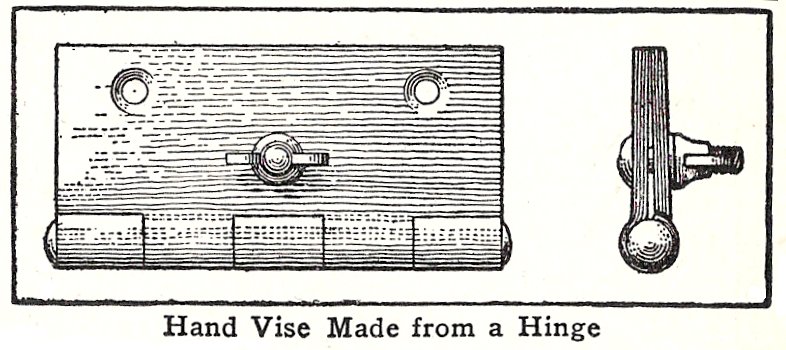 A Home-Made Hand Vise
The Boy Mechanic, vol. 1, page 201
A very useful little hand vise can easily be made from a hinge and a bolt carrying a wing nut. Get a fast joint hinge about 2 in. or more long and a bolt about 1/2 in. long that will fit the holes in the hinge. Put the bolt through the middle hole of the hinge and replace the nut as shown in the drawing. With this device any small object may be firmly held by simply placing it between the sides of the hinge and tightening the nut.